C7M6ME9 - SILENTIA+ 45' ANGLED CORNER UNIT HINGE (48x6)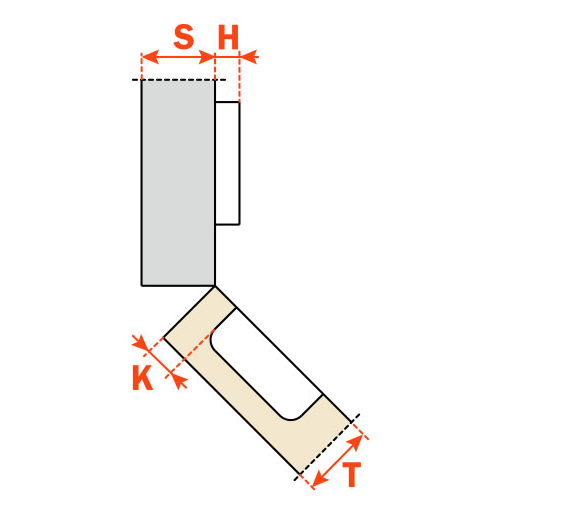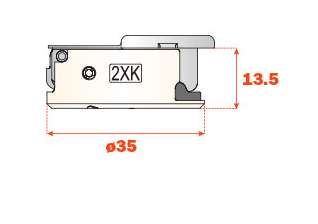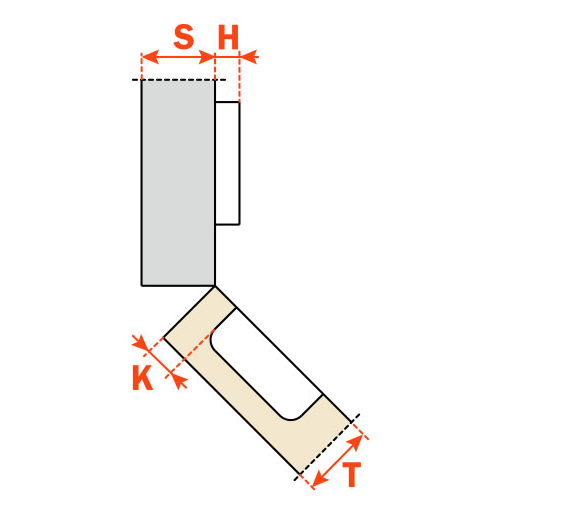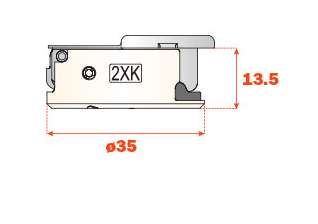 C7M6ME9 - SILENTIA+ 45' ANGLED CORNER UNIT HINGE (48x6)
Product Specifications
Hinge with adjustable integrated soft-close mechanism operated by twin silicone-oil dampers housed in the hinge cup.

The decelerating effect is adjusted by using a simple switch.

Complimentary hinge for wooden doors with positive angled assembly

Hinges for min. 16 mm thick doors.

13.5 mm deep cup.

45° opening.

Possible drilling distance on the door (K): from 3 to 6 mm.

Compatible with all traditional Series 200 mounting plates and with all Domi snap-on mounting plates.
Packaging Available: (Prices are ex.VAT)
Individual Piece/s with 10mm Dowel & Screw (x2): €3.48
Trade Pack of 25 Pieces: €72.50 (€2.90 per piece)
Industrial Pack of 150 Pieces: €387 (€2.58 per piece)
Pallet Quantities: Submit Enquiry